Custom Search
Financial Centers
United States
New York City, Chicago
Canada
Toronto
Europe
London, Frankfurt, Zurich
Asia
Hong Kong, Singapore, Tokyo
Latin America and the Caribbean
Jersey
Africa and the Middle East
Dubai
Investors / Traders
(Contributors to Our News & Analysis Section)

Warren Buffett, born on August 30, 1930, is one of the most successful investors in the world. He is consistently ranked among the world's wealthiest people, and is the third wealthiest person in the world as of 2010. As a primary shareholder, chairman and CEO of Berkshire Hathaway, he is noted for his adherence to the value investing philosophy and for his personal frugality despite his immense wealth.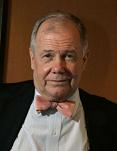 Jim B. Rogers, born on October 19, 1942, is an American investor and financial commentator based both in Singapore and Miami. He was a co-founder of the Quantum Fund, and is a college professor, author, economic commentator, and creator of the Rogers International Commodities Index (RICI). He has traveled around the world twice, and is an author of several books including "Investment Biker: Around the World with Jim Rogers", "Adventure Capitalist: The Ultimate Road Trip", "Hot Commodities: How Anyone Can Invest Profitably in the World's Best Market", "A Bull in China: Investing Profitably in the World's Greatest Market", and "A Gift to My Children: A Father's Lessons For Life And Investing"

Paul Tudor Jones, born on September 28, 1954 in Memphis, Tennessee, is the founder of Tudor Investment Corporation, a multi-billion dollar hedge fund. Jones uses a global macro strategy when trading in some of his funds. Jones' firm manages $17.7 billion (as of June 1, 2007). Their investment capabilities are broad and diverse, including global macro trading, fundamental equity investing in the U.S. and Europe, emerging markets, venture capital, commodities, event driven strategies and technical trading systems.

George Soros, born on August 12, 1930, is a Hungarian-American currency speculator, stock investor, businessman, philanthropist, and political activist. As the co-founder of the Quantum Fund, he became known as "the Man Who Broke the Bank of England" after he made a reported $1 billion during the 1992 Black Wednesday UK currency crisis. He is the chairman of Soros Fund Management. He is the author of "The New Paradigm for Financial Markets: The Credit Crisis of 2008 and What it Means" and "The Alchemy of Finance", among others.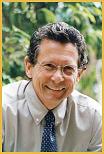 Larry R. Williams, born on October 6, 1942, is a commodity trader and author of nine books. He created several market indicators including Williams %R, The Ultimate Oscillator and value measurements for commodity prices. As the first recipient of Trade Stations Life Time Achievement Award, Williams won the 1987 World Cup Championship of Futures Trading from the Robbins Trading Company were he turned $10,000 to over $1,100,000 in a 12 month competition with real money. His books include The Secret of Selecting Stocks, How I Made $1,000,000 Trading Commodities, How Seasonal Factors Influence Commodity Prices, How to Prosper in the Coming Good Years, The Definitive Guide to Trading Commodities, volume 1 and 2, Long Term Secrets to Short Term Trading, Day Trading on Line, The Right Stock at the Right Time, The Mount Sinai Myth.

Bruce Kovner, born in 1945, is an American businessman. He is the founder and Chairman of Caxton Associates, LLC, a hedge fund that trades a global macro strategy and is considered amongst the worlds top and largest 10 hedge funds with an estimated $14 billion under management .Described as secretive even by family and friends, the 63-year old divorcee is perhaps one of the least known New York City billionaires outside of professional circles. His Caxton Associates despite the large amount of assets under management is known to be amongst the top 25 most enigmatic and secretive hedge funds globally.

Jim Simmons, born in 1938, is a well known hedge fund manager. In 1982, Simons founded Renaissance Technologies, a private investment firm based in New York, and it is now one of the world's most successful hedge funds. He lives with his wife in Manhattan and Long Island, and is the father of three. Simons shuns the limelight and rarely gives interviews, citing Benjamin the Donkey in Animal Farm for explanation: "God gave me a tail to keep off the flies. But I'd rather have had no tail and no flies."

Steven A. Cohen, born on June 11, 1956, is a hedge fund manager and the founder of SAC Capital Advisors, a Stamford, Connecticut-based hedge fund focusing mostly on equity market strategies. In 1992, Cohen started SAC Capital Partners with $20 million of his own money. Originally known as a rapid-fire trader who never held trading positions for extended periods of time, Cohen now holds an increasing number of equities for longer periods of time.

James J. "Jim" Cramer, born on February 10, 1955, is an American television personality, a former hedge fund manager, and a best-selling author. Cramer is the host of CNBC's Mad Money and a co-founder and chairman of TheStreet.com, Inc. Born in Wyndmoor, Pennsylvania, a suburb of Philadelphia, he is of Jewish, Italian, Polish and Irish descent, with grandparents who held Amish and Jewish religious beliefs. He graduated magna cum laude from Harvard College with a B.A. in government, and he has a J.D. from Harvard Law School.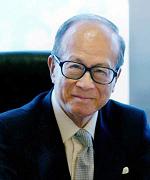 Ka-Shing Li, born on July 29, 1928, is a wealthy businessman from Hong Kong. He is the richest person of East Asian descent in the world. Presently, he is the Chairman of Hutchison Whampoa Limited (HWL) and Cheung Kong Holdings; through them, he is the world's largest operator of container terminals and the world's largest health and beauty retailer. In spite of his wealth, Li has cultivated a reputation for leading a no-frills lifestyle, and is known to wear simple black dress shoes and an inexpensive Seiko wristwatch, which is at odds with the house he owns in one of Hong Kong's most expensive precincts, Deep Water Bay. Li is often referred to as "Superman" in Hong Kong because of his business prowess. His peers in Hong Kong include Lee Shau Kee of the Henderson Land Development, New World Development's Cheng Yu-tung, casino and property magnate Stanley Ho, the Kwok family of Sun Hung Kai Properties, and Henry Fok Ying-tung, among others.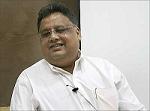 Rakesh Jhunjhunwala is an investor / trader by profession. He is one of the most famous and respected equity investors in India and manages his own portfolio as a partner in his asset management firm, Rare Enterprises. He is tagged by the media as 'India's Warren Buffett'.
Mr Jhunjhunwala stays at Malabar Hill and works from his office at Nariman Point in South Mumbai. He regularly appears on various business channels on television to share his ideas and opinions on the Indian markets.

John Fredriksen, born on May 10, 1944, is a Norwegian-born Cypriot oil tanker and shipping tycoon, owner of the world's largest oil tanker fleet, and was Norway's richest man until he chose to abandon his Norwegian citizenship and take up a Cypriot passport. Through his investment companies Hemen Holdings and Meisha, Fredriksen controls the companies Frontline and Golar LNG from his £100 million Chelsea home in London. He also has major interests in the oil rig operator SeaDrill, the fish farming company Marine Harvest and the dry bulk company Golden Ocean Group. Fredriksen also recently announced that Frontline through acquisitions and options and secured 9,6% of the worlds largest ship holding company Overseas Shipholding Group.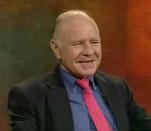 Marc Faber, born on February 28, 1946 in Zürich and schooled in Geneva, Switzerland, is best known for the Gloom Boom & Doom Report newsletter. Faber now resides in Chiangmai, Thailand, though he keeps a small office in Hong Kong. Faber has a reputation for being a contrarian investor and has been called "Doctor Doom" for a number of years. He was the subject of a book written by Nury Vittachi in 1998 entitled Doctor Doom - Riding the Millennial Storm - Marc Faber's Path to Profit in the Financial Crisis. Faber has become a frequent speaker in various forums and makes numerous appearances on television around the world including various CNBC and Bloomberg outlets, as well as on internet venues like Jim Puplava's internet radio show. He has also been a participant of the Barron's Roundtable.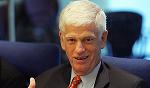 Mario Joseph Gabelli, born on June 19, 1942, is an American stock investor, investment advisor and financial analyst. He is the founder, chairman, and CEO of Gabelli Asset Management Company Investors (GAMCO Investors) a global investment firm headquartered in Rye, New York. Gabelli has been a frequent commentator on CNBC and CNN, and appeared on Louis Rukeyser's Wall Street. Gabelli is often written about in the financial print media including Institutional Investor, Business Week, Fortune, Forbes, Money and Changing Times.

Felix Zulauf, born in 1950, has been a regular member of the Barron's Roundtable for more than 20 years. He started his investment career as a trader for a large Swiss Bank and received training in research and portfolio management thereafter with several leading investment banks in New York, Zurich and in Paris. Felix joined Union Bank of Switzerland (UBS), Zurich, in 1977 and held several positions over the years including managing global mutual funds, heading the institutional portfolio management unit and at the same time acting as the global strategist for the UBS Group. After two years with a medium-sized Financial Organization as a member of the executive board, he founded his wholly owned Zulauf Asset Management AG in 1990, allowing him to independently practice his own individual investment philosophy.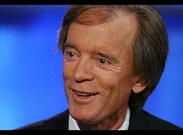 Bill Gross, born in 1944, is an American financial manager and investment author who co-founded Pacific Investment Management (PIMCO). Graduated from Duke University, Bill Gross served in the Navy, and earned an MBA from the University of California, Los Angeles. Gross briefly played blackjack professionally in Las Vegas, and has said that he applies many of his gambling methods for spreading risk and calculating odds to his investment decisions. In the 1990s he authored two popular-market books on investing, Bill Gross on Investing and Everything You've Heard About Investing is Wrong.

Abby Joseph Cohen, born in 1952 in Queens, New York, is an American economist and financial analyst on Wall Street. She is the president of the Global Markets Institute at Goldman Sachs, and the firm's senior investment strategist. She's been with the company since 1990, and became a partner in 1998. Cohen's career started when she joined the Federal Reserve Board in Washington, DC, as an economist. She is the former chairman of the board of AIMR (Association for Investment Management and Research, now CFA Institute) and the recipient of that organization's Distinguished Service Award.

Marty Zweig, born 1942 in Cleveland, Ohio, is an American stock investor, investment advisor and financial analyst. He is, according to Forbes Magazine renowned for his "eccentric and lavish lifestyle" as well having the most expensive residence in the United States. His particular investing methodology is based on selecting growth stocks that also have certain value characteristics, through a system that uses both fundamental analysis and market timing. He has a BSE from the Wharton School of the University of Pennsylvania in 1964, an MBA degree from the University of Miami in 1967, and a Ph.D. in finance from Michigan State University in 1969. He is the author of "Winning on Wall Street".

T. Boone Pickens, born on May 22, 1928, is an American financier who chairs the hedge fund BP Capital Management. He was a well-known takeover operator and corporate raider during the 1980s. Recently, Pickens has been speaking out on the issue of peak oil, claiming that world oil production is about to enter a period of irrevocable decline. He has called for the construction of more nuclear power plants, the use of natural gas to power the country's transportation systems, and the promotion of alternative energy. On July 8, 2008, Pickens announced a major energy policy proposal, called the Pickens Plan. The plan promotes a radical reduction in the United States' dependency upon foreign energy, particularly oil provided by nations in the OPEC cartel

Bill Lipschutz is a foreign exchange market (forex) trader and the co-founder and Director of Portfolio Management at Hathersage Capital Management. Born and raised in Farmingdale, New York, Lipschutz attended Cornell University and earned a Bachelor's degree in Fine Arts from their Architectural Design program after five years. He simultaneously enrolled in business classes and earned an MBA in finance in 1982 from the Johnson School of Management, also at Cornell University. Lipschutz has been featured in two print books about exceptional market traders. The first was The New Market Wizards: Conversations with America's Top Traders by Jack D. Schwager. Written in 1992, it features several of the top market traders from the 1980s and 1990s. The second was written by Alpesh B. Patel in 1998

Samuel Chong aims to "learn from the best and know everything there is to know". Born in July 1978, in Beijing, China, he has been fascinated in the financial markets since he was in college. Currently working as a Chinese translator, he aims to learn from world's best investors and traders and to make sound financial decisions. He is one of the founders of this website, Future's Forex Trading, which aims at providing intelligent financial related information to the public.